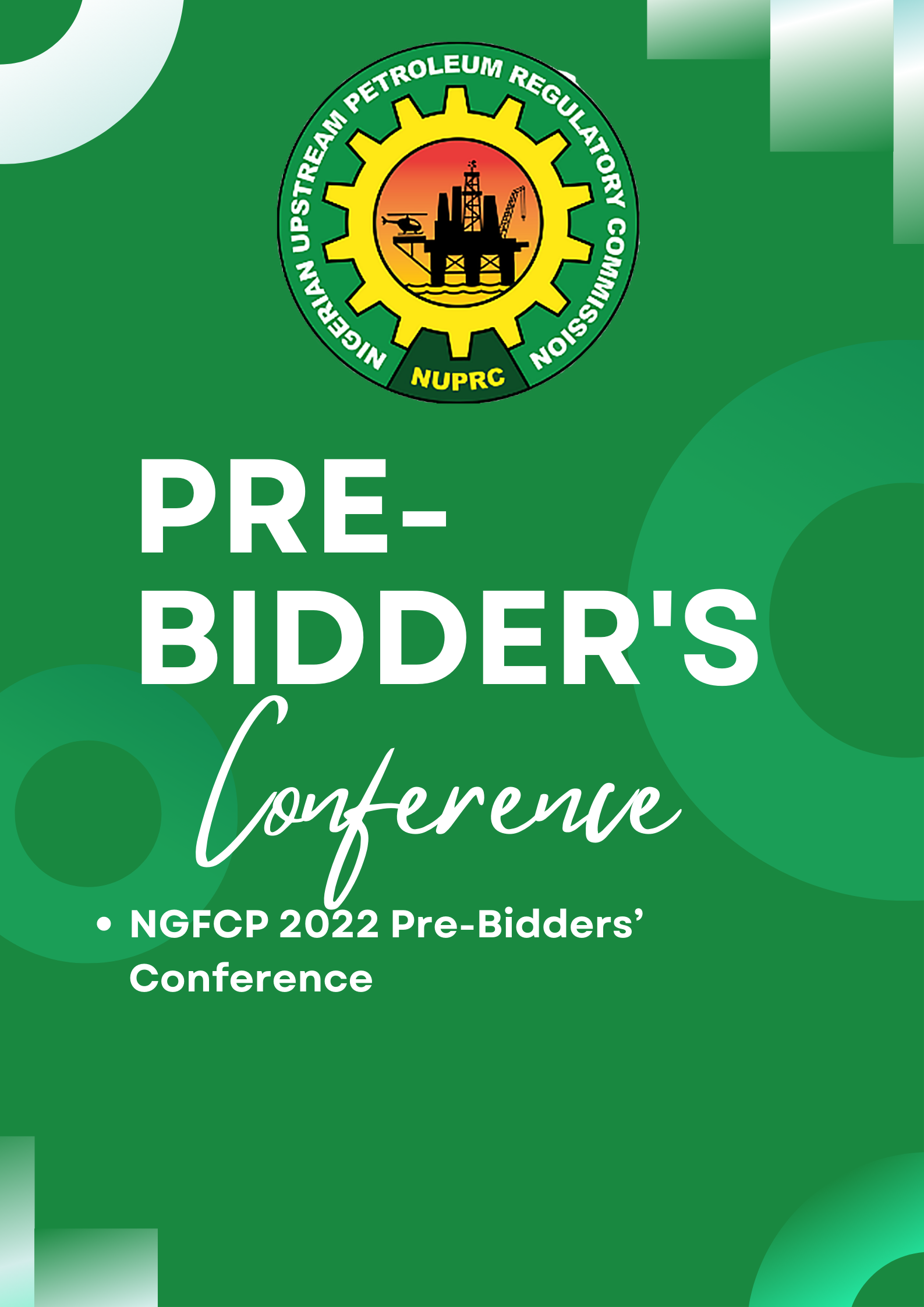 The Management of the Nigerian Upstream Petroleum Regulatory Commission (NUPRC) hereby invites you to the NGFCP 2022 Pre-Bidders' Conference. The conference will feature a panel discussions and extensive Q&A sessions to provide clarity into the Programme's architecture.
The event is scheduled as follows:
Date: Monday, 17th October 2022
Time: 3:00pm WAT
Venue: Click Here to Join the meeting
Meeting ID:  394 178 742 842
Notice!
Please be informed that the timing of the Pre-Bidders' Conference has been modified slightly to commence by 3pm (West Central African Time) to cater to the interest of the majority of registered/interested parties across the world who wish to participate at the event. Accordingly, the Virtual Conference will now hold by 3pm (Monday, 17th October 2022).